What We Are !
SUPER ASIA MANPOWER SERVICES, is fully committed to the complete satisfaction of both, Our Prestigious clients as well as Job seekers who are desirous for Overseas employment with a right & a better secure Future. We provide Overseas Placement for those looking forward to broaden their horizons and head for better career opportunities in the Middle East.
Apart from the head office in New Delhi, we have a wide network of operation with branches in all Major cities like Mumbai, Punjab, Rajasthan, Kolkatta, Madras, Kerala and some more States of India.
For more than 27 years, Our vision is to lead in the creation and delivery of innovative workforce solutions and services that enable our clients to win in the changing world of work.
Our corporate goal is to pursue excellence in our professional services as well as serving our valued customers to their complete satisfaction and to the best of our ability with a strength of Team work, Honesty & Sincerity.
Founders
Our Team
We have a well-qualified and dynamic team of personnel, eager to take on challenges. Well versed with selection procedures, our teams service are upto standared norms.
Our highly qualified recruitment managers, with years of overseas experience, objectively test candidates for their skills and knowledges, assuring you thus, of the best of manpower.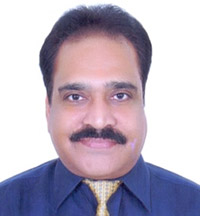 Mr. Rajinder Grover (General Manager)
Our dynamic Managing Director, Mr. Rajinder Grover, has wide overseas experience & has proved that a committed team of well qualified & experienced people can deliver services of highest standards. Travelled worlwide, Mr. Grover firmly believes in relationships built on trust. Understanding the needs of the client and consistently delivering on promises is a mantra that he has driven deep down into the organisation. Proper harnessing of human resources - he firmly believes, is the key to any companys success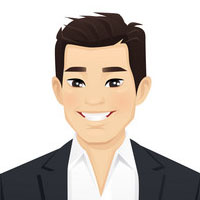 Mr. Manoj Grover ( Manager Overseas)
Mr. Manoj Grover our Manager - overseas, has over 15 years of experience in India & the Gulf and has been holding senior positions like Project Manager / Construction Manager / Contracts Manager in leading Companies for various EPC Projects related to Oil & Gas / Refinery / Petrochemicals etc. of National & International importance involving all disciplines. He also has over 5 years of experience in Manpower recruitment for the Gulf in all disciplines, specializing in Mechanical Engineering
Mr. Jagdeep Makkar ( Embassy Representative)
An Embassy Representative of our Organization. A part of our Company since beginning. Having vast experience in the selection of Semi skilled & Un-skilled categories. An expert of lining up the Right candidate for a Right Job at the time of Client Interview.
Mr. Chirag Grover (Recruitment Manager)
MBA in Marketing from Mittal Institute of Management and a Frequent traveller to K.S.A to discuss about the Manpower requirements of our Prestigious clients.
Mr. Ankit Grover (Business Development Associate)
License Info
License Number : B-0742/DEL/PART/1000+/3/2819/90
Valid till : 07/06/2021